Rihanna is back stateside after her whirlwind tour of Europe with Drake and first on her list of things to do was dinner at her fav spot, Giorgio Baldi, in Malibu. Rihanna covered up her......bra top....in an
Isabel Marant Étoile quilted jacket paired with a Givenchy ruffle-front denim skirt and Manolo Blahnik ankle boots.



Rih's b

lack cotton
Isabel Marant Étoile

jacket features a quilted effect and zip-front fastening. You can purchase it here.

Her Givenchy stone washed denim ruffle skirt is available here.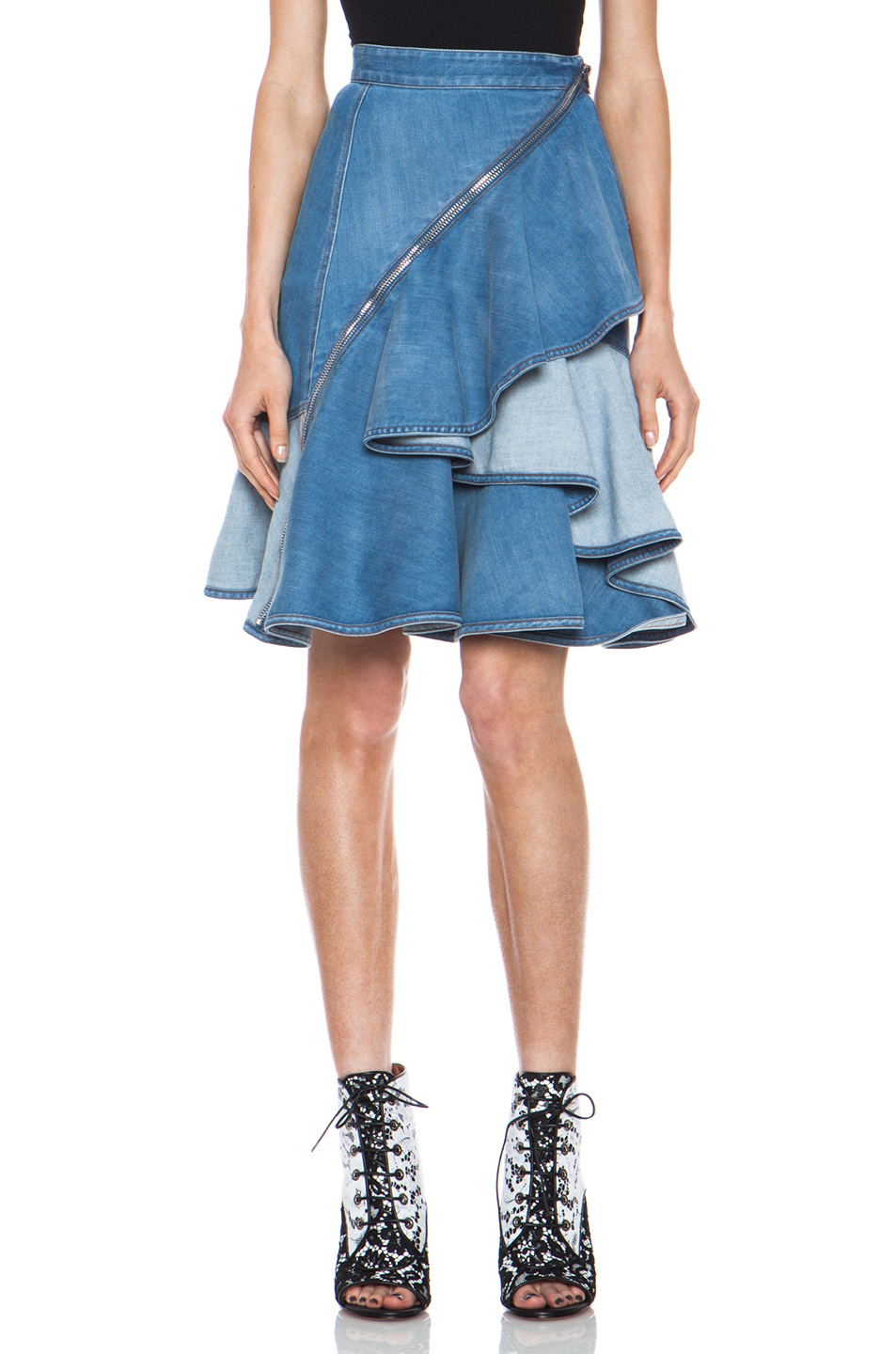 Rih's Manolo Blahnik 'Margolotta' ankle boots are currently on sale here. Her boots consist of leather daisies connected with mesh and feature a pointed toe, zip at the back and a covered yellow leather heel.