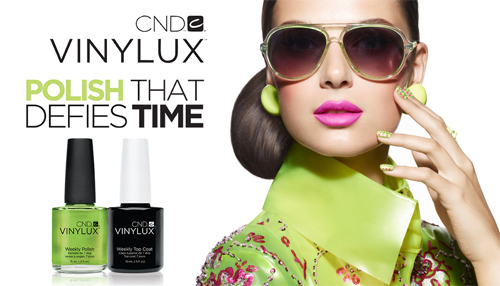 I've been wearing CND Shellac on my nails since 2009 and I love it!! CND really revolutionized the nail salon industry and now they're poised to do it again with VINYLUX.
VINYLUX is a new nail polish by CND that lasts for an entire week. The polish requires no base coat and requires no UV/LED exposure (unlike regular shellac and/or gel polish). In fact, the VINYLUX top coat becomes more durable over time with exposure to natural light to ensure the polish lasts all week long. It gets better - since there is no UV/LED light used, the polish can be removed with regular nail polish remover! To top it all off, the polish comes in over 60 colors. Check out the video below:
VINYLUX just launched at the end of May. Will you be giving it a try?